The Survivalmonkey Topic of the Month for April 2015 is

Survivor McGyver

.

Please join us in discussing this topic

HERE
GNU/Linux
Featured Threads

First step is cleaning up my tools to do the job. I have a plumber's pot, two ladles, and a cast iron skillet that need to be cleaned up, and I was going to try the electrical method of rust removal, but it was suggested to me to simply soak them in apple cider vinegar.
I tried a small scale test with a ladle, and it seemed to work, so I dipped the pot for a couple days, and it too, improved, but seemed to stall out. So I went to a full sized dipping.
This is a 35gall barrel, filled with 5 gallons of apple cider vinegar, and it started foaming nearly immediately upon incerting the cast iron. After two days of soaking, and a brass brush has been applied, then resoaked. This is what I have so far.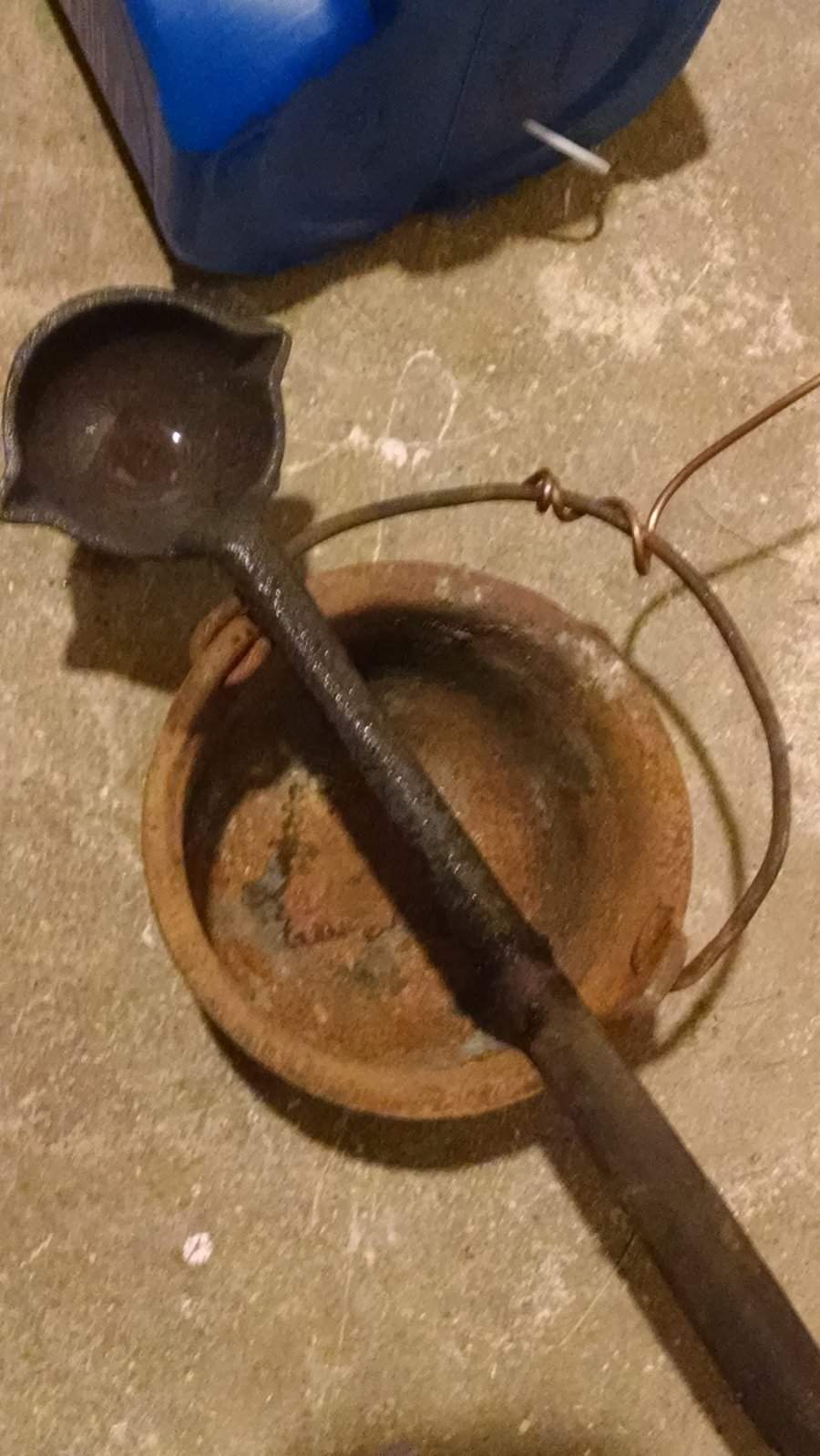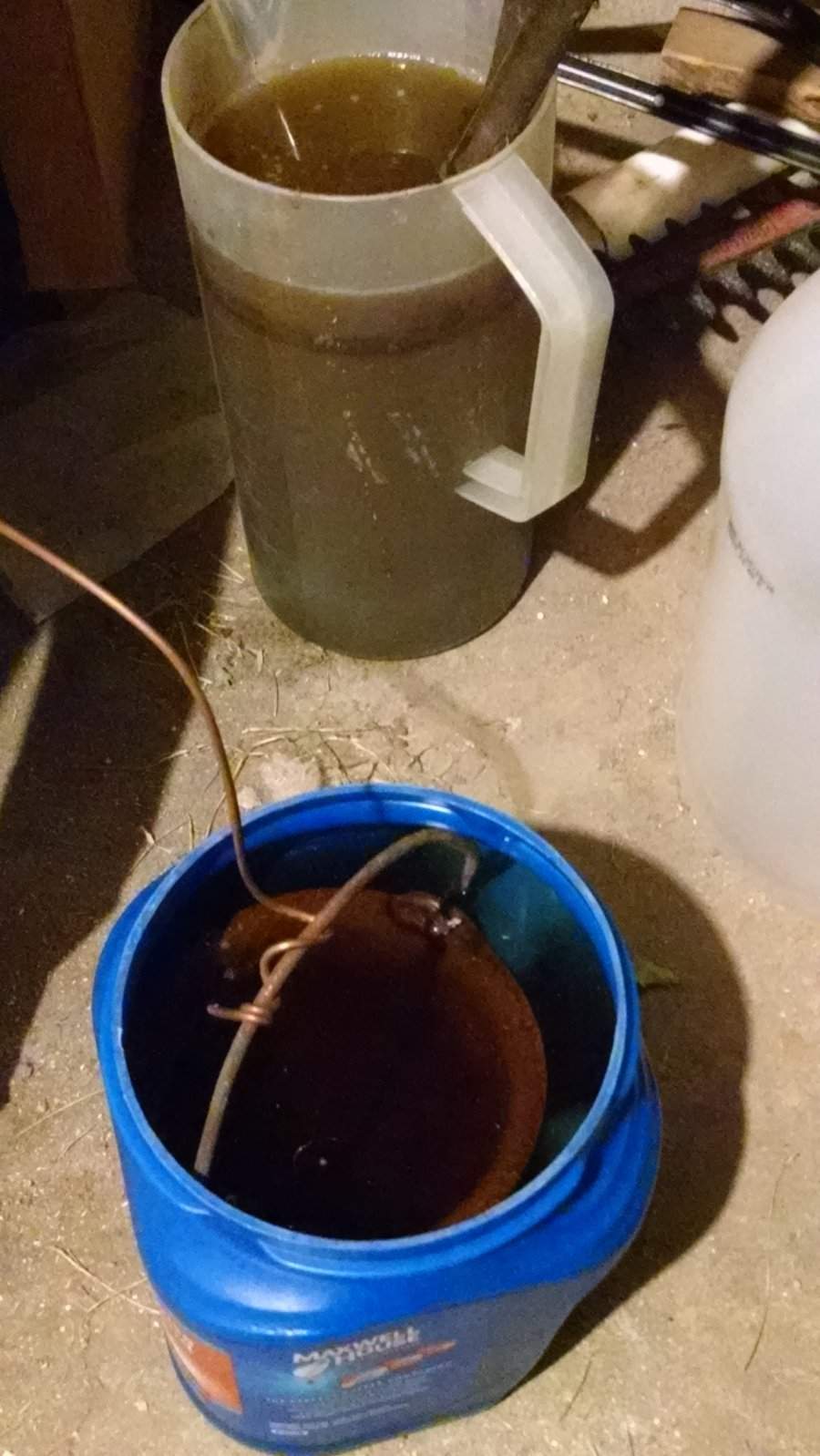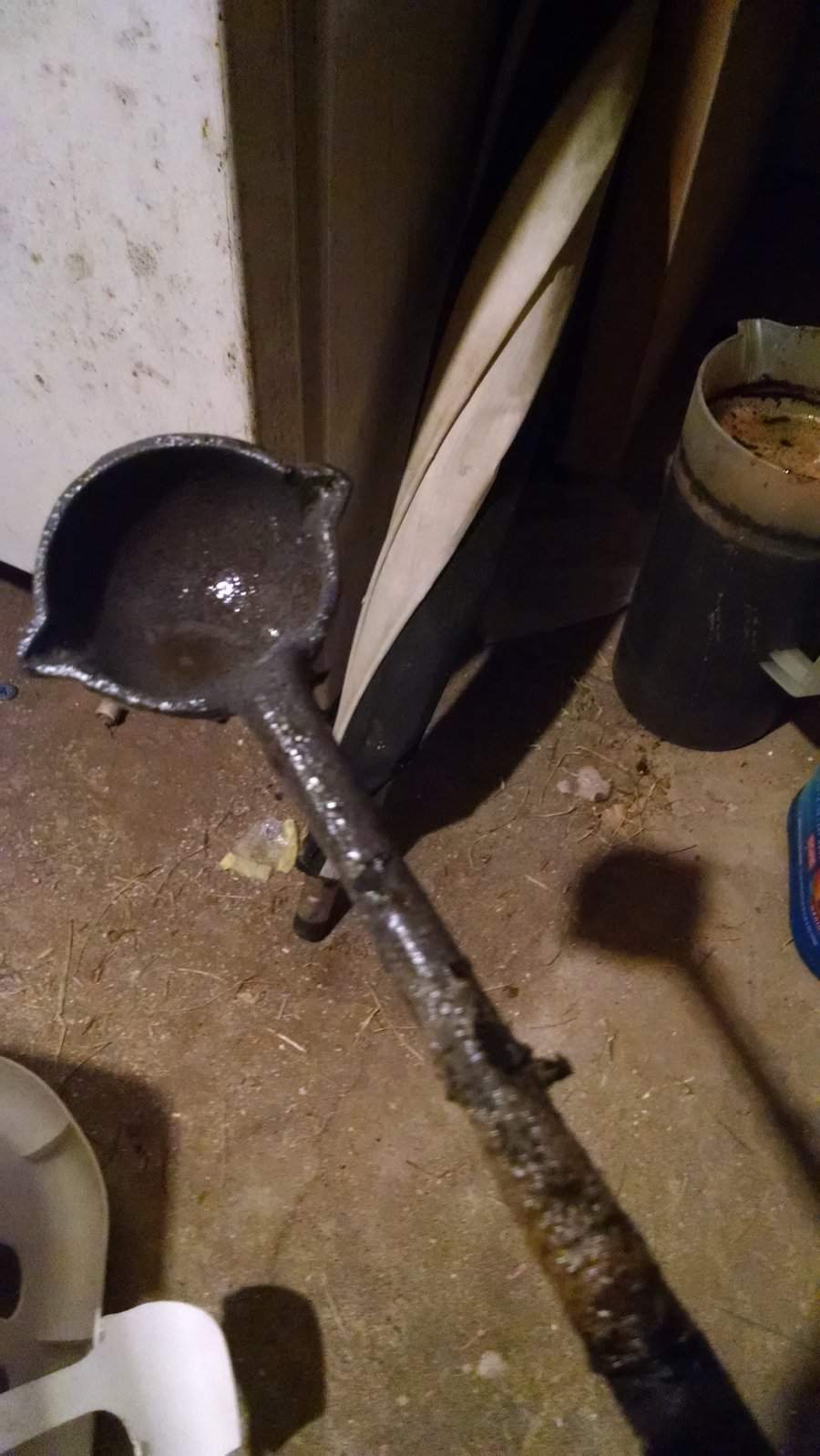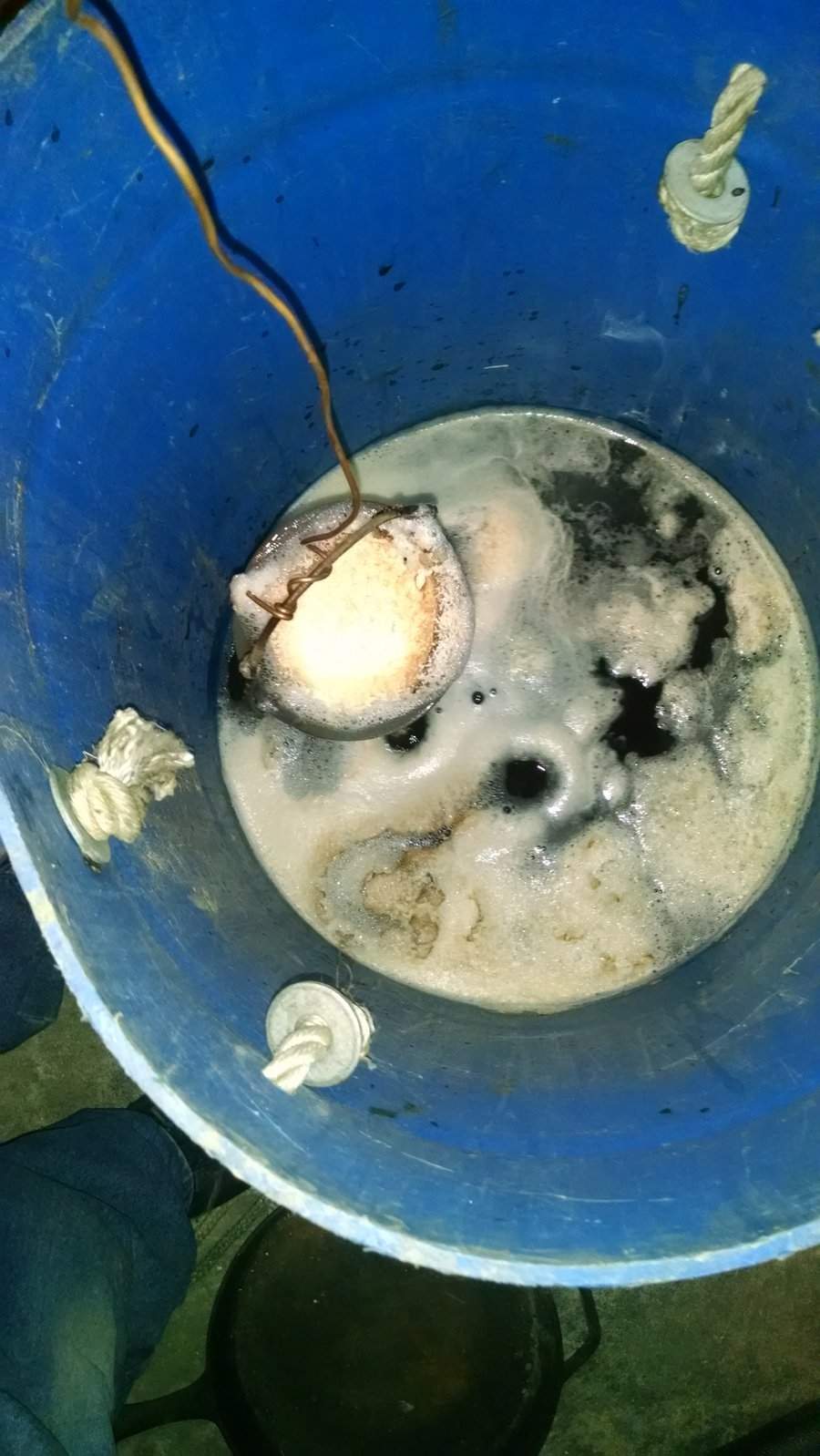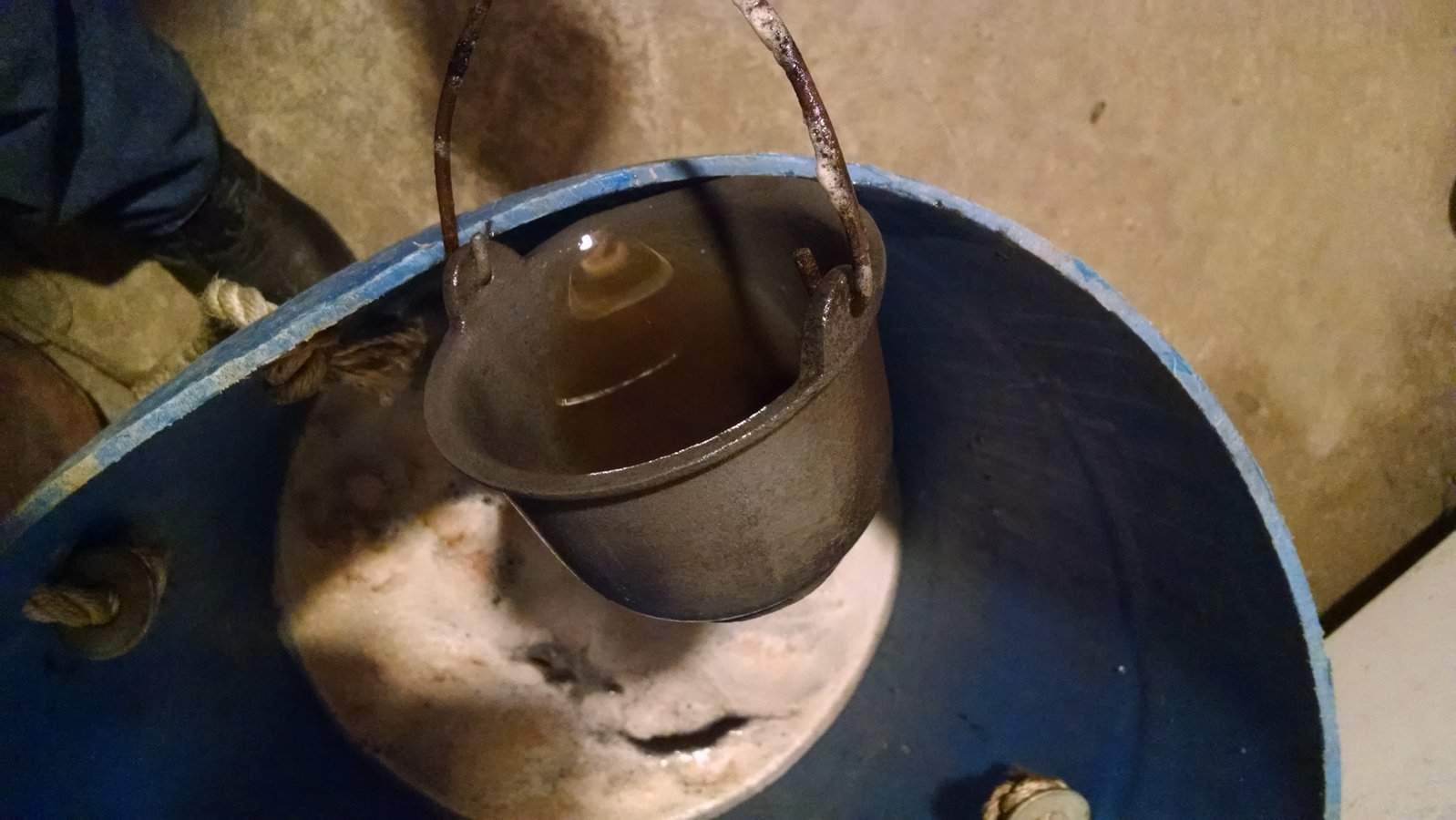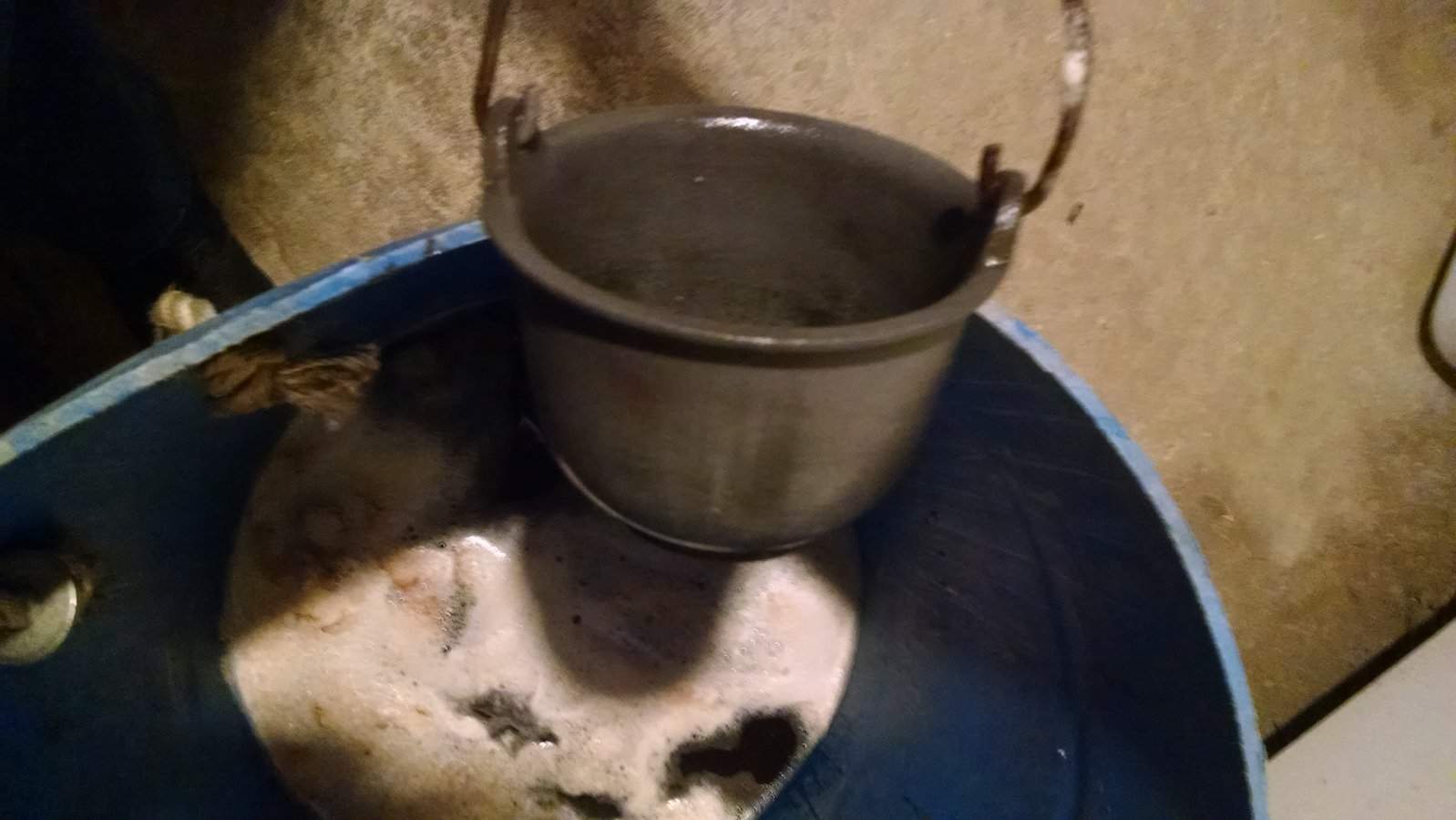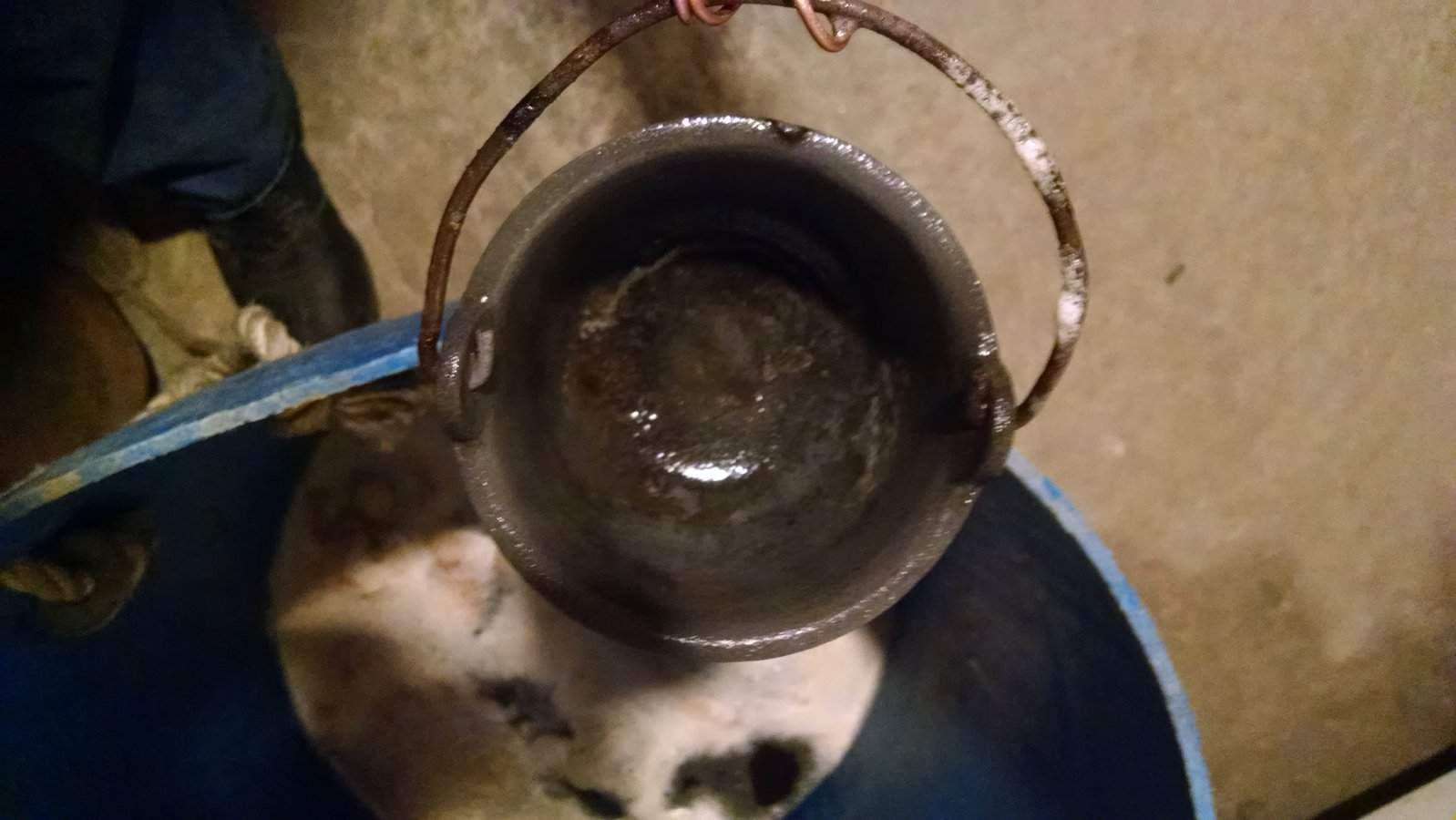 Now, a question for the bullet casters. Once I have this...